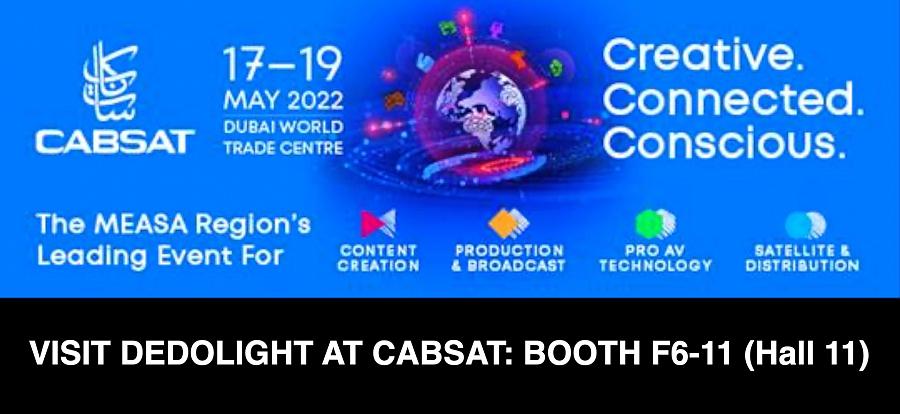 VISIT THE DEDOLIGHT AT CABSAT HALL 6, BOOTH F6-11:
Invitation to presentations by Dedo Weigert at Cabsat, Dubai 17th to 19th May, 2022
Dedolight Lightstream, the world of reflected light and precision lighting instruments for film, TV and photography
May 17
15:55 - 16:20
Digital Hub Stage Hall 5
Dedo Weigert to present in-depth seminar
May 18th (2 hours plus Q & A sessions)
May 18
13:30 15:30
Fujairah A Meeting Room (located above Hall Number 8)
We introduce and present:

1. dedolight Neo
New generation of dedolight electronics, addressing 34 different dedolights at utmost perfection

2. dedolight NEO color
Based on our exciting partnership with Prolycht. Best six-color management, combined with dedolight optical achievements

3. Lightstream
The world of reflected light, for drama, docu infinity lighting

4. Lightstream Lite
For the smallest team
Complete scenic lighting with one light fixture and eight reflectors. Small like a ladys handbag
Perfect lighting for talent and background

5. Lightstream Table Top
Incredibly creative solutions
The utmost in unprecedented achievement in media ecology

6. The world of best multi-color
Prolycht Orion 300 FS
Prolycht Orion 675 FS the unique super power, best color management, limited introductory offer

Place the maximum order, get unbelievable advantages.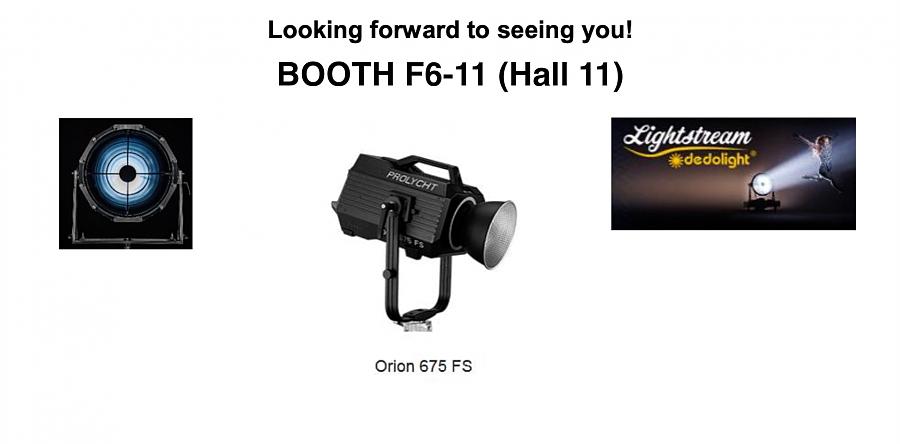 DEDOLIGHT NEO: THE ULTIMATE IN SMOOTH DIMMING AND LIGHT CONTROL